Milbon Find Your Beauty
Uncover your exquisite beauty with meticulous care.
ミルボンは美容の価値を高め、 心豊かで幸せな社会創りに貢献します
MILBON enhances the value of beauty and contributes to the creation of rich heart and delighted society.
Unleash your true beauty every day with Milbon's exceptional products. Built on advanced technology, thorough analysis, and rigorous verification, our range maintains the highest R&D and production standards. Trusted by professionals worldwide, Milbon delivers reliable value to customers.
Uniting science and nature to enhance hair's vitality, radiance, and transformative beauty, for every individual.
Through advanced technology, unwavering quality, and respect for individuals, we redefine beauty. Our high-performing products embrace diversity and empower self-expression, inspiring individuals to embrace their unique beauty. Join us on a transformative journey of innovation and inclusivity, enriching lives worldwide.
Inspiring lifelong beauty of our customers brand line up.
MILBON is the No.1 professional haircare brand in Japan which has been partnering exclusively with beauty salons worldwide for 60 years. All MILBON products are salon exclusive which are required to use with professional advices from hair designers.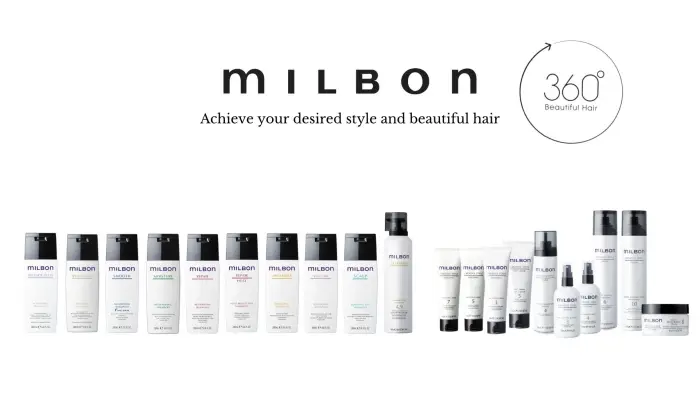 Important Notice on Unauthorized Sources
The quality of Milbon products is not guaranteed when sold online. Please purchase our products only from Milbon authorized salons together with the consultation of professional hairstylists. Products sold online or from non-authorized can pose a health risk as such products may be counterfeit, expired, or poorly stored.
If you need assistance in finding nearby salons or recommendation for suitable products, please feel free to message us on Facebook or Instagram (@milbonsingapore).
Thank you for your understanding.